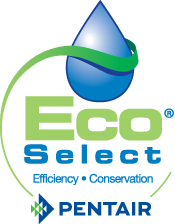 Pentair IntelliPro®
The Pentair IntelliPro® is designed to maximize cleaning power while saving you up to 90% on your pool's utility costs. While it uses less power, it also operates as low as 45 decibels!

Most pool pumps, even so-called "energy-efficient" models, still use the traditional technology of an induction-style motor. The IntelliPro pump uses an advanced permanent magnet motor—the same technology found in today's hybrid cars. Result: savings of up to 90%, compared to "high efficiency" single-speed and two-speed pumps. The motor speed adjusts to match your pool's requirements in real time. 8 programmable speed settings and built-in timer deliver optimum speed and run times, for highest efficiency and lowest operating cost. The IntelliPro® also features a completely sealed design assuring long equipment life. All of these attributes make it an ideal component in your Dal Pino Quality Pool.
---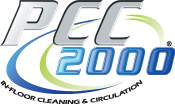 Paramount PCC2000®
Installed exclusively by authorized, factory-trained pool builders, the Paramount PCC2000® keeps your pool healthy and clean with a patented and virtually invisible automatic dirt and debris removal system. The PCC2000® is a cleaning and circulation system that is engineered to specifically fit every custom-designed Dal Pino Quality Pool. The PCC2000® will clean your custom pool with pop-up spray nozzles that are built into your pool during the construction process. The pop-up nozzle cleaning system cleans your pool and spa's steps, benches, fountains and walls.
The pop-up nozzles push debris from every corner of your pool toward the patented Collection Zone, an area stretching across the deepest part of your pool where debris is then directed to the active main drain. From there, pool waste travels to the optional debris containment canister designed for convenient deck-side access.

The pop-up nozzles of the PCC2000® cleaning system are virtually invisible when not in use and are a revolutionary replacement to bulky robotic cleaners and outdated floating hoses. Especially when accompanied by Paramount's MDX Debris Removal System™, the PCC2000® is another way for Dal Pino Quality Pools to help you effortlessly maintain the beauty of your pool all year long.
Paramount Clear O3™
The Paramount Clear O3™ system is similar to the process for purifying bottled water, reducing the demand for pool chemicals by up to 70%. Clear O3™ uses a powerful UV light system, where ozone is created from oxygen the same way it is formed in the atmosphere. This ozone is then used as a pure oxidizer for the swimming pool. Clear O3™ acts as a continuous chemical free shock to provide the cleanest and clearest water possible. The cylindrical chamber of the Paramount Clear O3™ system is optimized for maximum ozone generation and is sealed to minimize ozone leakage so it effectively adds more ozone with less airflow to the pump. Introducing ozone into the pump with Clear O3™ also actively removes chlorinated compounds in your pool, translating to a longer lifespan of your pool filter and all the other components of your Dal Pino Quality Pool.
---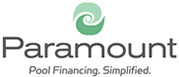 Paramount Pool Finance
Dal Pino Quality Pools provides financing through our trusted finance partner, Paramount Capital Finance. PCF is a complimentary service that helps our clients obtain sound financing solutions to make their backyard dreams a reality!
Please click here to go to our secure online application.
---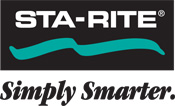 Sta-Rite System 3 Modular
Available in four sizes (300, 400, 450, and 500 sq. ft.), Sta-Rite's System 3 Modular filter holds 50 times more dirt (not 50-percent more dirt, 50 times more dirt!) than a sand filter, meaning your pool stays clean longer while the filter also needs to be cleaned far less often. The System 3 Modular also sports a sleek exterior design so it will blend in perfectly with virtually any landscape.



HEATING SYSTEMS
Sta-Rite Max-E-Therm
The Sta-Rite Max-E-Therm heater is made with a rust-proof, lightweight exterior shell, and is designed to heat your pool and/or spa more efficiently than any other heater in the industry. Max-E-Therm's PMG Combustion Technology heats your pool and/or spa – simultaneously if necessary – to exact temperatures at an efficiency rating of 85%, the best in it's class.
POOL AND SPA PUMPS
Sta-Rite Max-E-Pro
Available in 1/2-horsepower to 3 horsepower models, the Sta-Rite Max-E-Pro pump performs better than pumps with equal or even greater horsepower. Fitted with a specially-designed base, the Max-E-Pro is extremely quiet when in use. It also comes with a convenient, see-through lid to allow you to check for debris without lifting a finger.
---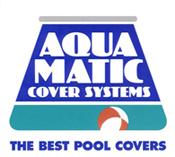 Aquamatic HydraMatic Automatic Safety Cover
The smartest way to protect your family and your pool is by having Dal Pino install an Aquamatic HydraMatic Automatic Safety Cover. The HydraMatic's durability is unmatched in the industry due to its patented duo-motor HydraMatic system. Having eliminated the need for clumsy mechanical linkage and clutches that wear out over time, the HydraMatic system has the least number of parts of any automatic pool cover system, yet it matches the full range of safety and convenience features. The system's hydraulics deliver more power, but only as much as is necessary to operate the pool cover while also being able to gently stop if it meets an obstruction.
The HydraMatic Pool cover drive mechanism is fully submersible, so drains are no longer a problem while recess flooding no longer necessitates costly electric motor replacement. To further enhance the safety of the HydraMatic system, all the electronic controls are installed remotely away from the pool.
---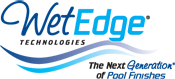 Wet Edge Technologies
As the most innovative pool finish manufacturer in the industry, Wet Edge Technologies® brings the vibrant elegance and durability of nature to your pool floor. Our cutting edge aggregate pool finish is the smart alternative to traditional white plaster finishes, offering superior strength and durability and a wide array of styles and colors, making them the perfect choice for your swimming pool resurfacing or new pool construction. From the shores of Chile to the beaches of New Zealand, we've traveled the globe to source stones that offer the perfect balance of strong mineral composition, color, size and texture so that your pool finish will maintain its vibrant luster and structural integrity for years to come.
---

King Technology
The POOL FROG® Cycler acts as the "water treatment center" and controls the flow of water through the system. No extra plumbing. No electricity. No extra headaches!

POOL FROG Mineral Reservoir - The heart of an advanced pool care system that destroys bacteria and neutralizes acids which helps keep the pH in an acceptable range with less monitoring. Once wetted, the time released mineral coating is effective up to 6 months or one pool season. As part of the complete system, minerals help improve swimming pool pleasure by reducing chlorine use up to 50%.

The pre-filled chlorine Bac Pac is then inserted into the Mineral Reservoir dispensing low levels of chlorine for 1-3 weeks. The complete POOL FROG® System allows you to cut chlorine use by up to 50%* over standard water treatment programs. The patented Control Dial on the front of the Cycler lets you manage the amount of water flowing through the system. Water is circulated upward into the Mineral Reservoir and chlorine Bac Pac simultaneously. The erosion design of this system continuously dispenses chlorine at a precise low level (only 0.5 is needed). Once you've determined the correct setting for your pool just set it, then forget it for weeks at a time!
http://www.staritepool.com/pdf/safetybrochure.pdf